Make a bank transfer :
To obtain a tax reduction for donations of 40 € and more :
BE10 0000 0000 0404 of the King Baudouin Foundation with the following structured communication: ***019/2180/00213*** ;

For those who do not want tax reduction:
BE 38 0340 8650 5672 of Kathleen DECKMYN (1325 – Longueville) mentioning : Scolarité Philippines Fulfill Dreams

Tax reduction
If you are donating from Belgium, France, Luxembourg, Denmark and The Netherlands, and wish for a tax reduction, you simply have to make the donation through the Donate Here button below and the process is automatic. The minimum amount to receive tax reduction is of 40 euros a year.
If you do not reside in the mentioned countries above but still wish for a tax reduction, PHIBA foundation is registered at the King Baudouin Foundation and permits a 60% fiscal reduction all around Europe via the Transnational Giving Europe (TGE).
TGE is a partnership of leading European foundations and associations facilitating tax-efficient cross-border giving within Europe. The TGE network enables donors, both corporations and individuals, resident in one of the participating countries, to financially support non-profit organizations in other member countries, while benefiting directly from the tax advantages provided for in the legislation of their country of residence. TGE is currently operational for donations from and to :
Austria, Bulgaria, Croatia, Estonia, Germany, Greece, Hungary, Ireland, Italy, Poland, Portugal, Romania, Slovakia, Slovenia, Spain, Switzerland and the United Kingdom.
If you reside in one of these participating countries and wish for a tax reduction, do not use the donation link in this website, instead contact your national foundation in the document below :
If you have any questions, e-mail us at phiba.fo@gmail.com. We will try our best to attend to your inquiries. 

About DISOP Philippines
Fulfill Dreams is a project of PHIBA Foundation, a nonprofit organization, supported by the King Baudouin Foundation and the ASBL Vie d'Enfants. Donations for the projects are facilitated through its parent organization – DISOP Philippines.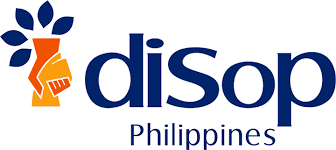 DISOP Philippines in Tacloban City has been operating as a coordinating office for the various projects it had implemented together with other non-government organizations in the Philippines. DISOP started its operation in the Philippines in 1998 with projects all over the country. For 23 years DISOP Philippines shared knowledge and experiences in the sustainable and holistic development of communities, with environmental (both coastal and terrestrial) and biodiversity conservation, integrated natural resource management, capability building of POs/NGOs, and providing opportunities for livelihood and employment.